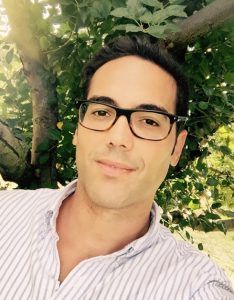 Dr. Subiaul was born in Santa Clara, Cuba. At the age of 7, his family migrated to Miami, Florida, where he grew up. After graduating from Miami Coral Park Senior High School, he moved to Boston, where he attended Boston University and double majored in Psychology and Biological Anthropology. Soon after graduation, he moved to NYC to attend Columbia University, where he completed his doctoral dissertation under the direction of Ralph L. Holloway (Anthropology) and Herbert S. Terrace (Psychology). At Columbia he pursued studies on social learning in monkeys, typically-developing children and children with autism. He then pursued a post-doctoral fellowship in the Cognitive Evolution Group (CEG) of the University of Louisiana under the supervision of Daniel Povinelli. In the CEG, he worked with various post-doctoral fellows including Jennifer Vonk, Jochen Barth, and Sanae Okamoto-Barth with whom he co-authored various papers exploring social and physical cognition in chimpanzees and human children (see Publications). In 2006, he accepted a tenure-track position at the George Washington University where he was award continuous tenure in 2012.
Scholarship
Since he was an undergraduate, Dr. Subiaul has been fascinated by the question of human uniqueness. To date, his research seeks to understand the cognitive foundations of one particular aspect of human uniqueness, cultural learning. Specifically, his research seeks to answer the following questions: What do we learn from others? And, How do we learn from others? Does what we learn determine how we learn it? And, why do these processes change over time, becoming better (or worse) with age? These are questions that we often take for granted, as social learning comes so naturally to humans. Yet, understanding this skill is critical, as most of what we know is derived from knowledge acquired from others. These socially-acquired skills, from writing and speaking to tool-use and adhering to cultural norms, make us who we are as individuals and as a species.
To see his complete academic resume see: Subiaul CV 010716
Academics
At the George Washington University Dr. Subiaul has developed various courses in the Department of Speech, Hearing and Language Sciences as well as specialized Dean's Seminars that focus on specialized areas. These courses cover a range of topics including, foundations of human communication and language, primate cognition, and autism. For description of courses taught by Dr. Subiaul, see: Academics.